Here at House of Creation we appreciate that setting up a new business can often be timely and costly. If you need a website then we advise you to think carefully about what you want your website to offer its visitors both now and in the future and how you intend to maintain your website going forward. 
Many website designers will charge you for an initial design and one years hosting, after which you will have to renew with them annually to keep your site up and running. We prefer to work a different way, we want you to have control over your own site, and if your ultimate goal is to update your website yourself then we are happy to advise which website builders / content management systems would be best suited for you to do this.

If it's just an online presence you need, there are plenty of free website domains and hosting services around such as Wordpress or Wix for example. However, these do not allow you to have a custom domain and usually host your site alongside adverts. If it's the cheapest solution you are after and a custom domain name is not important to you then this is the route we would advise you take. We can create a website for you using one of these hosting providers and you need only pay for our time at a rate of £25 per hour. 

If a custom domain is important to you, as is improved functionality and number of pages, there are many hosting providers / content management systems to choose from offering varying levels of functionality.

Squarespace is a fantastic hosting and content management system with which to build your site and is very easy to learn to use. Again, the solution we offer is a pay-as-you go design service where we can get you a site up and running and then add functionality and content as your business needs grow. Once your site is up and running and you have more time we can help you to understand how to maintain your site yourself should you wish to using one of these providers. Or, we can just update your site as you need on a pay-as-you go basis and all you need to do is maintain your own annual domain and hosting costs.
Building a good website is not just about the functionality of the site but the content too. Copy needs to be engaging and attention grabbing and good quality, eye-catching imagery will really make the difference in creating the right impression of your business. We pride ourselves on the ability to support businesses with good content.
To find out more about hosting costs and options please take a look at our
useful links
page.
A concept home page design for a website related to fan's of Disney's Winnie the Pooh characters.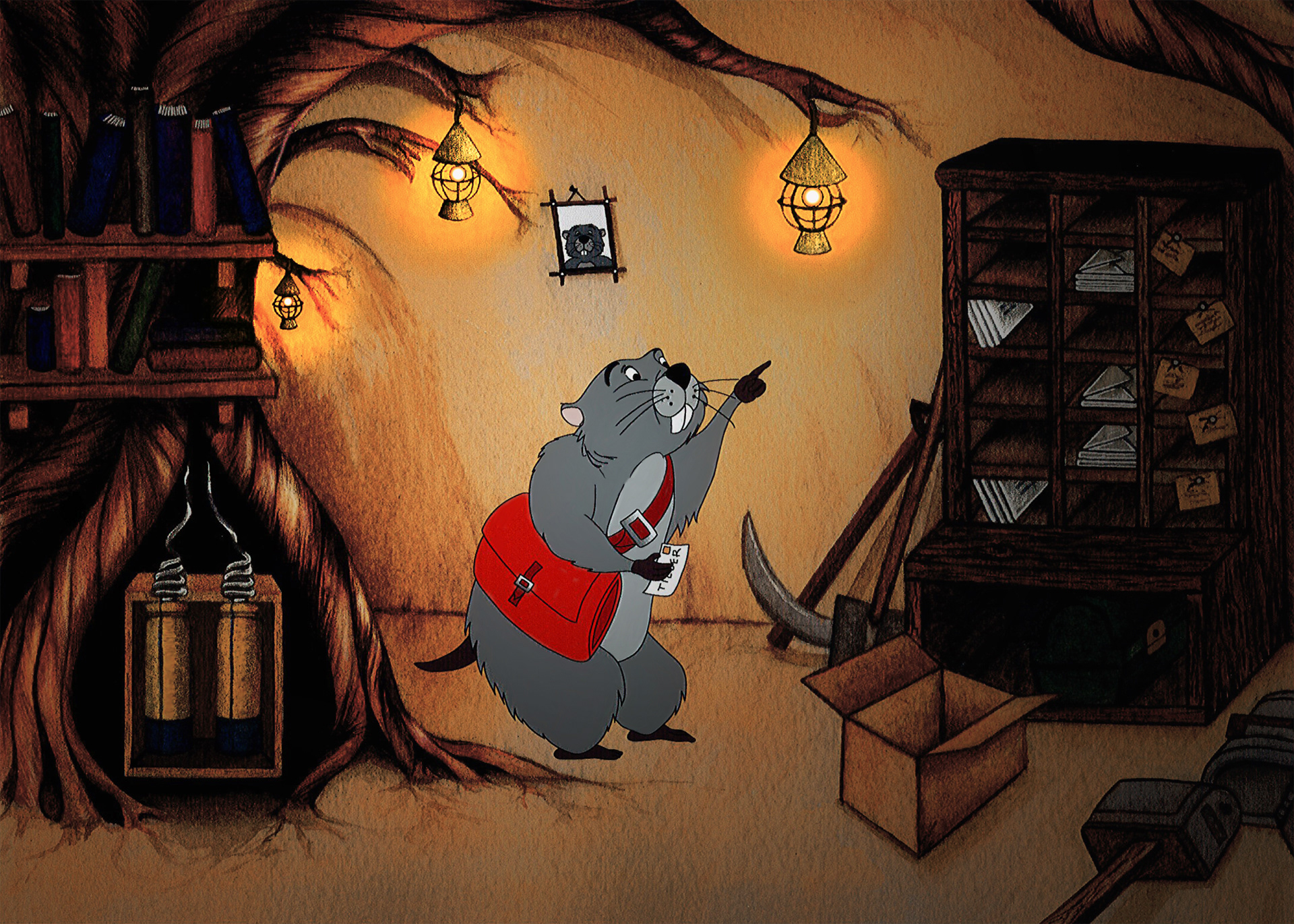 Watercolour illustration combined with vector illustration of Gopher for a home page concept related to Disney's Winnie the Pooh characters.